We enjoy bringing together our strengths (Sallie's degree in Eduation and David's degree in Graphic Design) to create outstanding education and learning products. We have extensive experience creating both print and downloadable products and know all of the necessary tricks to make a project look great and work well
WriteShop®
WriteShop® is an award-winning writing program which offers quality, parent-approved writing resources for kindergarten through high school, helping new and veteran homeschoolers alike teach writing with confidence. We were asked to edit and design their Writeshop Primary and Writeshop Junior lines of resources. So far we have created five books in these lines, with more to come.
The Primary series Introduces beginning writing skills through games, crafts, picture books, and one-on-one teaching time with students. Using pre-writing activities, skill builders, and more, WriteShop Junior introduces genre while teaching important writing, editing, and grammar skills. Sallie worked with the Writeshop authors to ensure clarity of message. David created an engaging layout design and added illustrations to aid users in succeeding with the program.

---
Grapevine Studies
Dianna Wiebe at Grapevine Studies asked us to create an updated look for their Bible study curriculum. Grapevine Studies are for all ages and utilize a unique approach that almost everyone can be comfortable with – learning Bible stories through the use of stick figure drawing. These popular books are used by both individuals and in group studies.
The program lacked a standard look for the covers. There was also a new logo to incorporate into the design. They also wanted to recreate the lessons with updated interiors and needed to do it themselves. It was time to update the whole line!
Covers – Before and After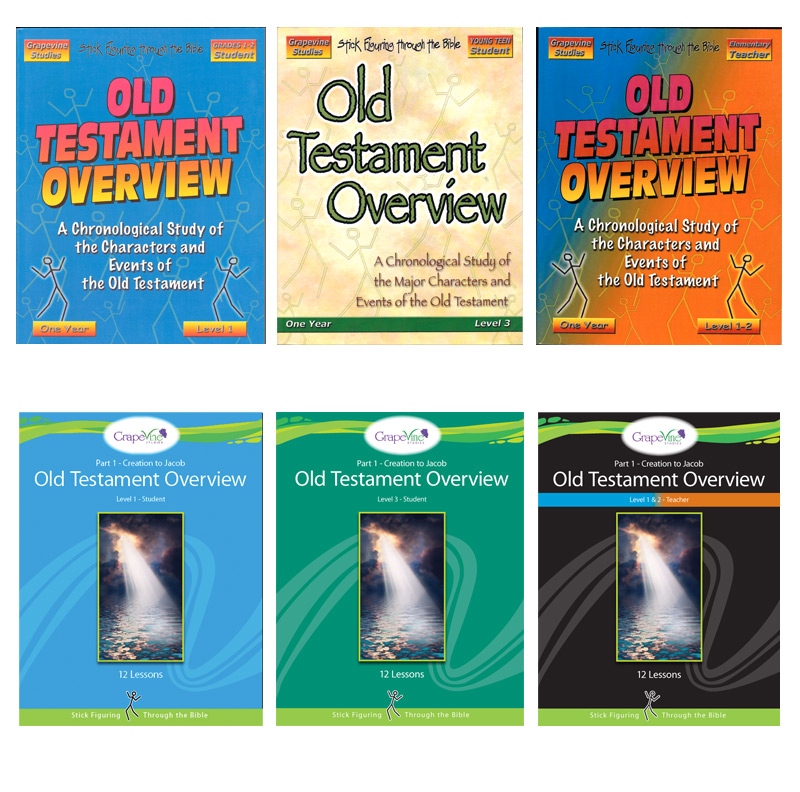 Interiors – Before and After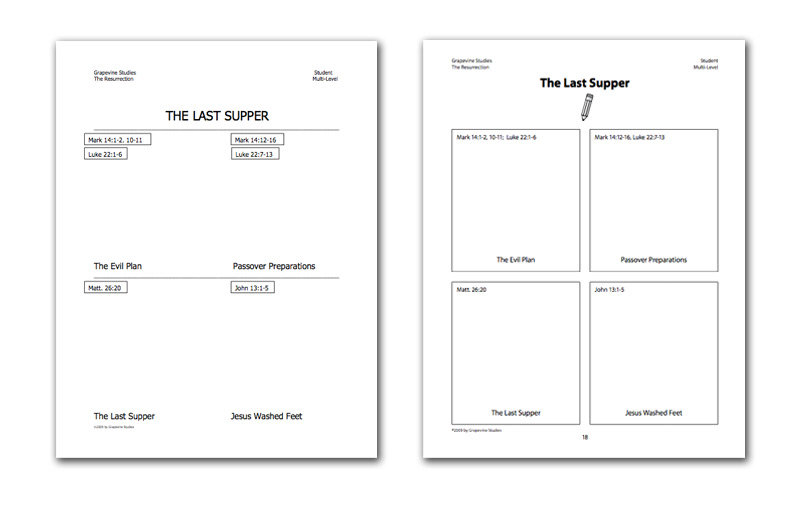 First, we created an InDesign template for the book interiors which allowed them to standardize all their layouts with a cleaned-up look. We designed a layout grid using tables to aid in ensuring consistent structure and make layout virtually goof-proof. (Click on the photos for larger image.)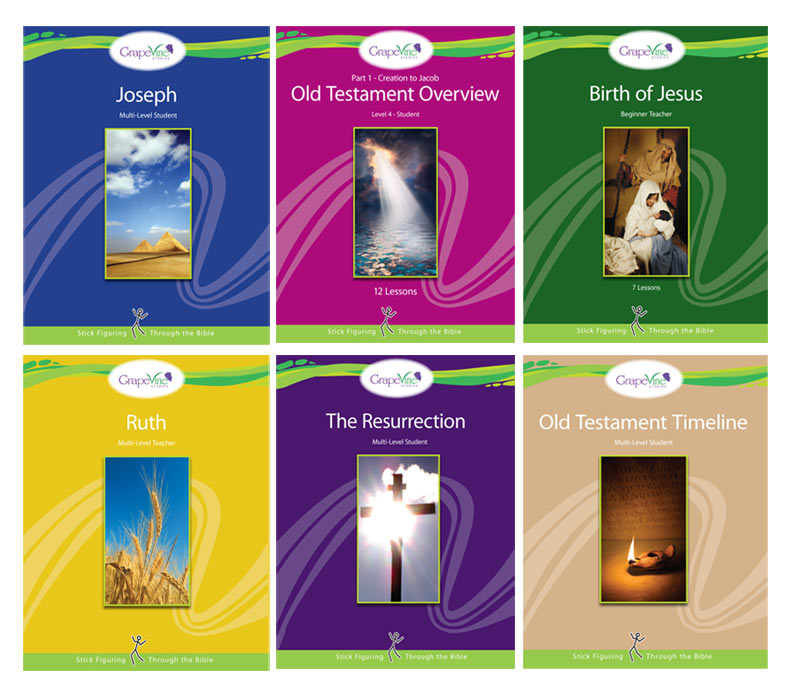 We designed a new look for the covers that could be consistently applied across all their titles. Consistent branding with the Grapevine logo and waving green artwork anchors the top with beautiful images centered below the title. This new look was applied to their flagship series, an overview of the Old Testament. That series had covers with several different looks among their many levels so a primary objective was to tie them together. We applied the existing color coding of the levels in the background while using photo images to emphasize the subject matter. The result is a cohesive branding of the entire Grapevine Studies line of products.
---
Sallie Borrink Learning
Sallie enjoys creating downloadable learning products and planners for parents and teachers. She combines her experience in classroom teaching with her homeschooling experience to create fun and highly-engaging learning printables that she sells in her own WooCommerce shop online.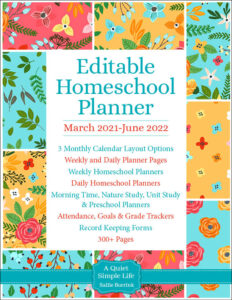 Save